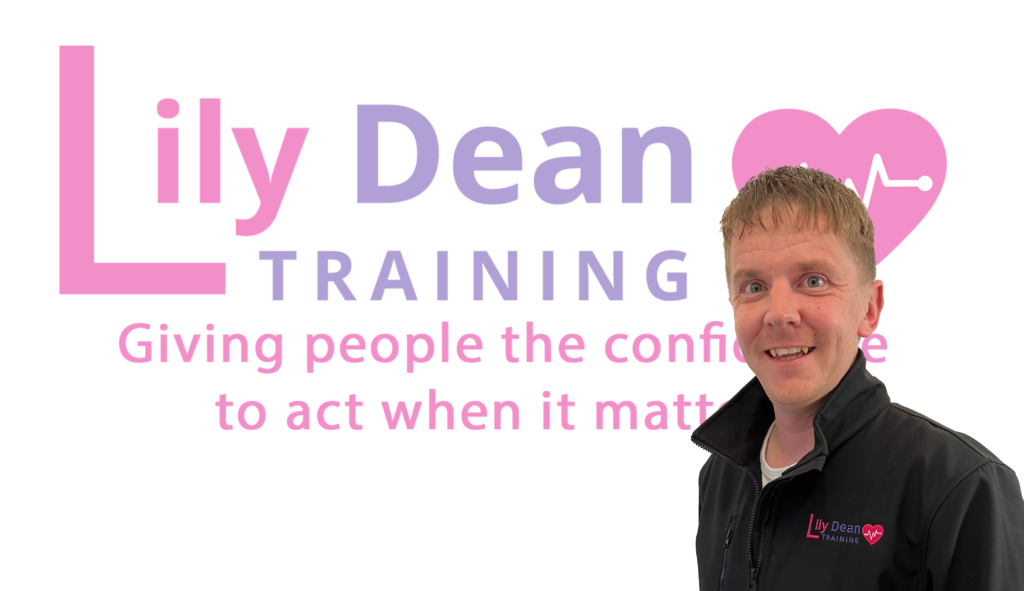 WELCOME TO LILY DEAN TRAINING
Formed in 2022 by Theo, an ex-Fire Fighter and current Community First Responder there is over 15 years of 999 frontline experience shaping the training we deliver to you.
Here at Lily Dean Training, we believe that our communities and workspaces would benefit from people who have the confidence to act when it matters without it carrying a high price tag. Our instructors are committed to delivering training in an engaging and inclusive way that helps all of our students get the very best out of themselves during their course. Our aim is to deliver high quality training while keeping it affordable to all community's.
To see our available public training courses click here
To speak to us about your organisations training needs please click here
How we work
Lily Dean Training are an approved training centre of Protrainings UK. This provides us the opportunity to offer in excess of 80 classroom-based courses and the functionality to take some of the courses into the virtual classroom.
We have a range of high-quality courses available that our passionate instructors can deliver anywhere in the UK.
By registering as a ProTrainings UK centre Lily Dean Training can offer the reassurance that all the course content delivered is independently regulated and quality assured, meaning it is kept up to date with all the latest guidelines and any changes made.
As a registered centre we are subject to regular audits, this ensures we are delivering content to the expected standards and complying with all administrative duties expected of us.
All courses offered are Regulated Qualifications (RQF) awarded by TQUK or Vocational Training Qualifications (VTQ) awarded by ProTrainings UK.
All qualifications are endorsed by SKILLS FOR CARE. This makes our courses ideal for the care sector.
All our first aid courses fully meet the UK and European Resuscitation Council Guidelines 2021 as per the HSE requirements. ProTrainings Vocational Training Qualifications (VTQ) are fully recognised by the HSE as Trade Body Qualifications.
Students who complete ProTrainings online or classroom courses with us at Lily Dean Training will have up to 8 months free access to online videos, where they can reinforce the skills they have learnt in the class room.
All qualifications are CPD certified. Each student can download a CPD credit-time statement where it discloses CPD hours.
All ProTrainings qualifications will be available to download as a free digital student manual. This allows us to provide the learner with immediate access to the latest guidance, whilst ensuring we are environmentally friendly in the process.
Classroom courses start from as little as £30 per person.
For businesses, organisations and groups who have a larger training requirement, special rates are available, please contact us for more information.